Thank you again for reading my Art News Blog for September. I am happy to announce that this is the 50th edition of my blog! Speaking of "50", I have printed up 50 copies of my new 2023 Calendar. They are now available on the website and at the Hub on Canal in New Smyrna Beach. The price is still the same, $20 (includes Sales Tax & Postage) on my website, $16 at the Hub.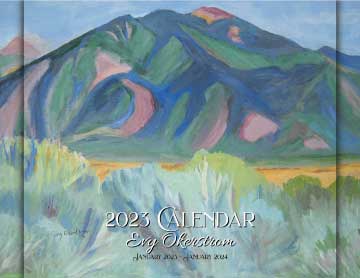 This is a 13 month calendar starting in January 2023 and ending in January 2024. The pages are large enough to write in dates, etc. I have chosen a variety of new work to be placed in this calendar; there are no pictures from previous years. I also have updated the back side with current information about what I am working on. I hope you check it out and let me know what you think. If you are on instagram @evyokerstrom, I sent out a video announcing the arrival of the calendars. Thank you.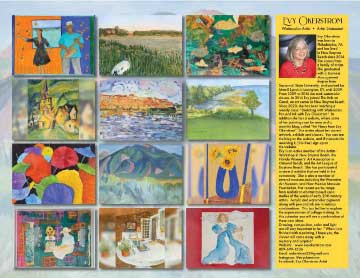 "Artists' Choice", at the Artists' Workshop Gallery on Canal Street, NSB, FL September 3 – 24, 2022
The Opening Reception: Saturday, September 3, 4-7 PM. I will have my painting, "Umbrellas" hanging in the gallery. The medium is watercolor, pen and ink.
"The Color of Rain", at Jane's Art Center, New Smyrna Beach, September through October, 2022
The Opening Reception: Saturday, September 3, 4- 7 PM. This is the same installation that was at the (MOAS) Museum of Arts and Sciences, Daytona Beach, FL, last May and June. The Florida Women's Art Association members put this show together under the direction of President, LC Toby. This is an exhibit of 40+ umbrellas hanging from the ceiling and on the walls. As a member, I entered the show with an umbrella that I painted. If you missed it, please try to see this exhibit as it is amazing. My umbrella will be there too. Note: If you go to FLWAA's website, you can see a video of the show when it was at the MOAS.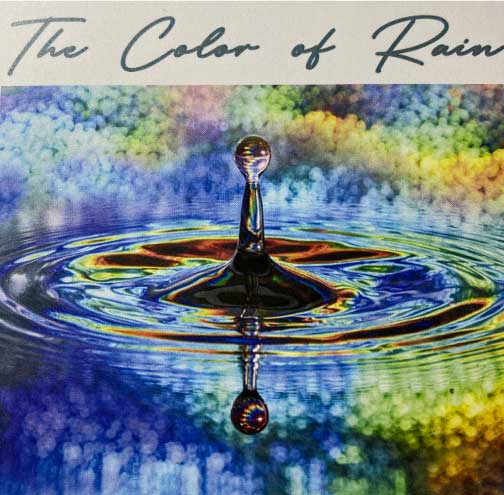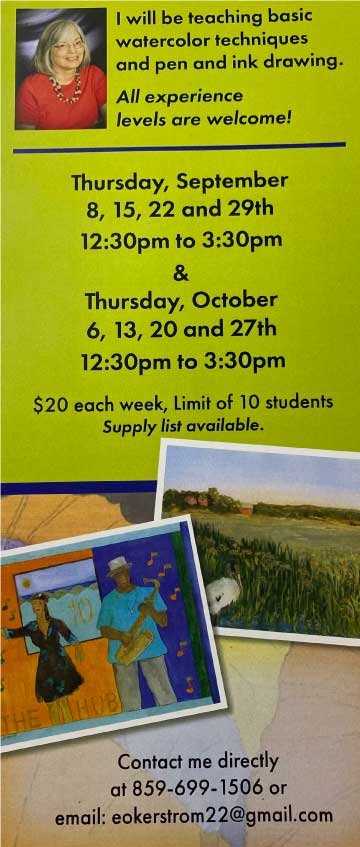 Other News: In August, I sold a watercolor painting, "Hub Garden, Lantana". The new owner said it was a precious piece because it brought back memories of having lunch in the garden with her friend and teacher, the late Trish Thompson. I continued to take painting lessons with Susmita Bando of the Worcester Art Museum. We are studying the work of French artist, Andre Derain, and his colorful paintings of London. I also attended weekly lectures on American Art with Leslie Boles.
September Classes at the Hub on Canal; Evy Okerstrom presents: Sketching with Watercolor, Pen & Ink…..2022 Fall Classes to be held at the Hub on Canal…I will be teaching basic watercolor techniques and pen and ink drawing. All experience levels are welcome! Thursday, September 8, 15, 22 and 29th.
Time: 12:30 – 3:30 PM. $20 each class, Supply list available. Contact me directly at 859-699-1506.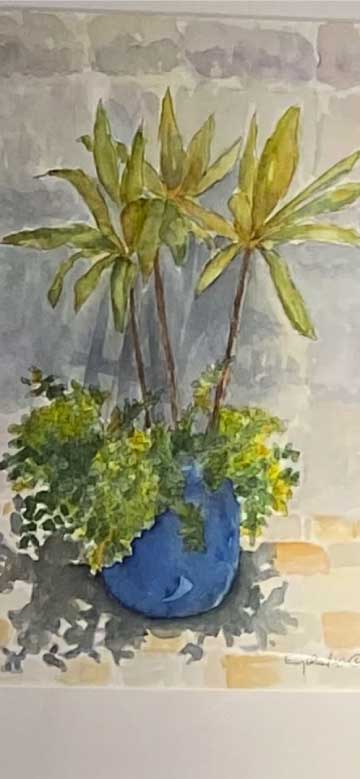 Thought of the Day: The Color of Rain
Imagine, if you will, clear drops of rain alighting
On the colors of nature, infusing them with
Depth and perspective
This unique Florida Women's Arts Association exhibition of painted umbrellas will be on display
September and October 2022 at Janes Art Center, 199 Downing St, NSB, FL 32168