I am very attracted to unique subjects and love exploring shapes and observing the colors that connect them. I enjoy showing the values that are revealed when light is illuminated on the subject. I paint them using watercolors and often use pen and ink as well as watercolor pencils.
My paintings and cards illustrating their images are for sale. View my recent works in my GALLERY. I am currently represented by the Hub on Canal, 132 Canal Street, New Smyrna Beach, FL 32168.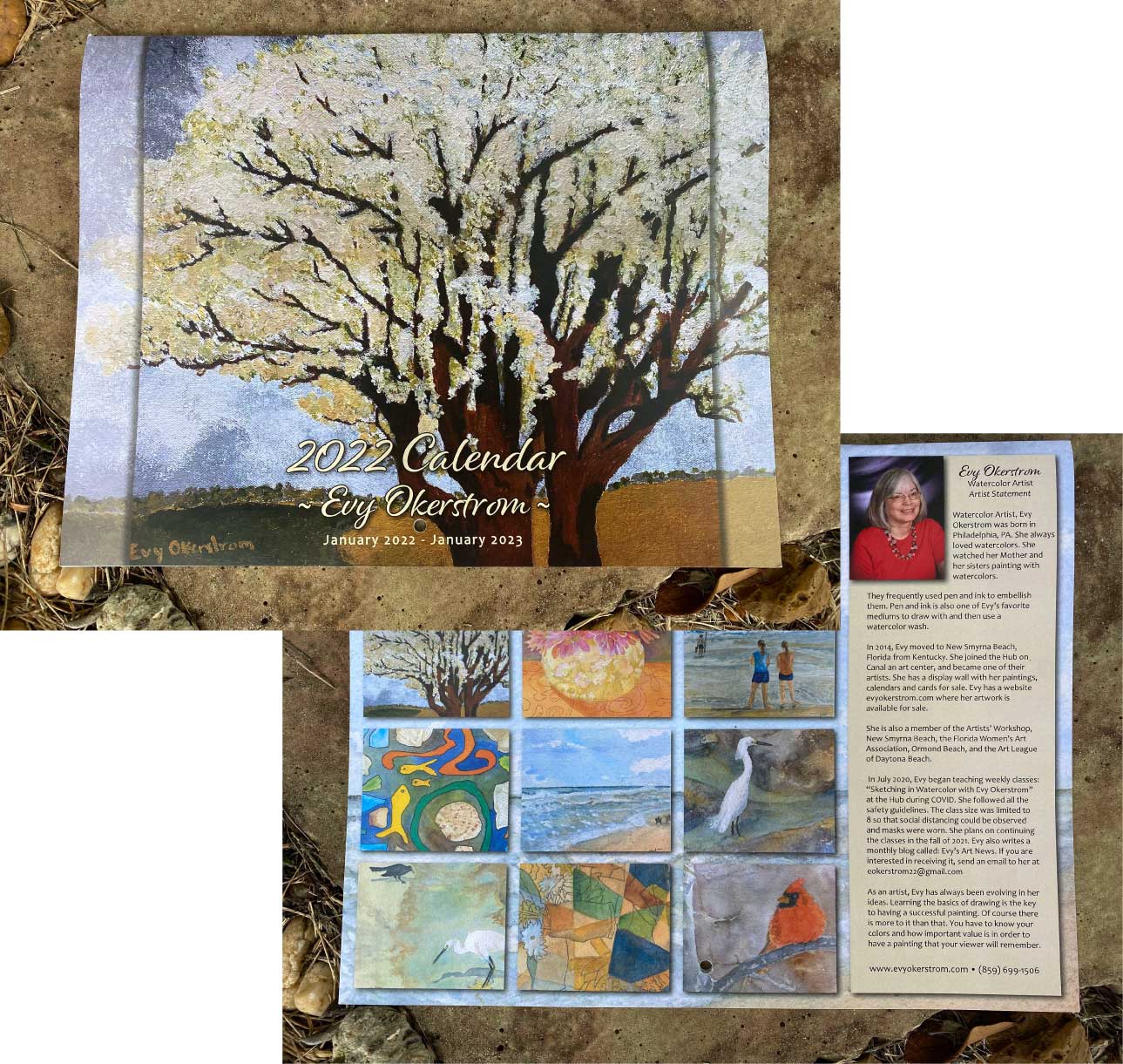 My 2022 Calendar is now avaliable!