October 2021 Art News from Evy Okerstrom
Welcome back, and thank you again for reading my blog! I am very excited to announce that I had another record amount of readers again for my September Blog. The new 2022 Calendar sales are going well. You can order one on my website. They are $20 and that includes postage. (Yes!)
October is here, and so let me get started on what is happening this month, and I will add some highlights from September too.
On Saturday, October 2, 2021 at Jane's Art Center, 199 Downing Street, New Smyrna Beach, FL, there will be a group exhibit put on by the Florida Women's Arts Association. A reception will be held that day from 4 to 7. I am a member, and will have my artwork hanging there for the month of October. My painting, called "The Marketplace" is acrylic on canvas. Here is the back story about this painting. My future granddaughter in law, who lives in Columbia, South America, sends me pictures of daily life where she lives. She sent me a picture of one of the marketplaces in Medellin where she lives. I loved the colors and shapes in the picture and the lonely figure waiting for a sale. I adapted my painting to show all the vibrant colors and amazing variety of things available. I will preview the painting in this blog. I hope you will try to stop by and see this show.
September 9th I began my 4 week series at The Hub on Canal. It is called: "Sketching with Watercolor, Pen & Ink". I have had a good class with 6 students. I have all levels attending so some have had a little more experience, and it worked out well. We started with the basic pen and ink drawing techniques the first week. After some warm up drawings, I put out a number of unusual items on a table for them to draw. Things like kitchen utensils, vases, plastic butterflies, etc. They each took one back to their table and drew them. The next 2 weeks we worked on washes, wet on wet and dry and a combination. The second week we talked about using masking fluid and using a wash as a background. The last week was about composition and designing "your" painting. I will include some examples of what we did this past month.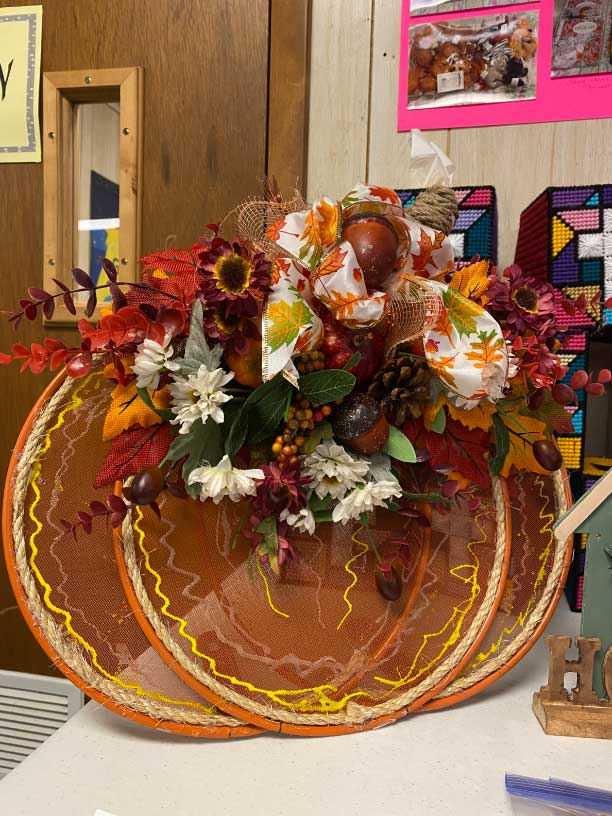 Available at October 23, 2021 Bazaar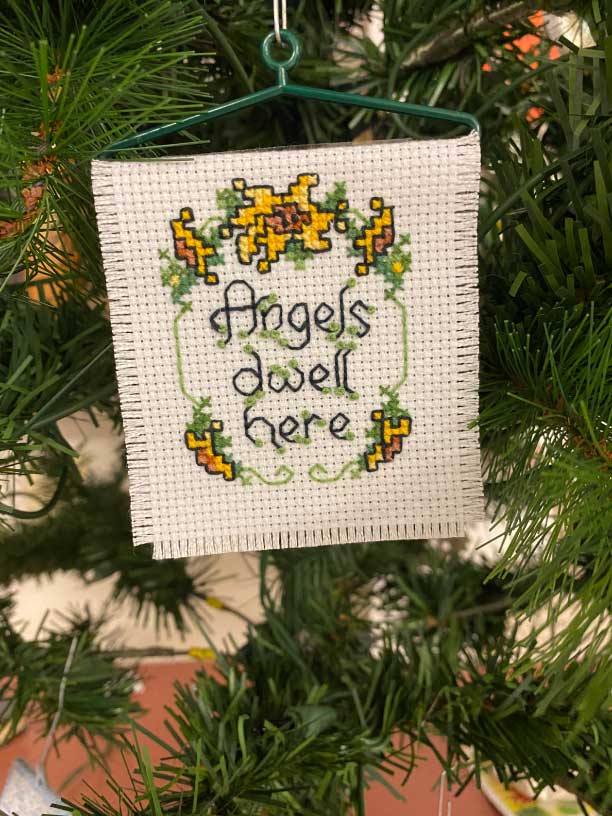 Available at October 23, 2021 Bazaar
Available at October 23, 2021 Bazaar
Save the date: Thursday, October 6th through October 28; I plan on offering another 4 week series at the Hub beginning Thursday, October 7th, 11 am to 2 pm. The cost is $80 for 4 weeks or $20 per class. Contact me directly at eokerstrom22@gmail.com or by cell: 859-699-1506. Thank you.
Note: I will not have classes in November or December, and they will resume in January 2022.
Here is my thought of the day….Save the date for this special event:
Saturday, October 23rd. from 9 am to 2 pm will be the Trinity Lutheran Church Bazaar. The event will be held at the church located at 485 Turnbull Bay Road, New Smyrna Beach, FL 32168. See items in the blog. The ladies of the church have been working very hard to make some really wonderful items that everyone can use. If you are looking for inexpensive items for friends you must go to this event! Items that can be used now: Fall and Halloween decorations as well as kitchen stuff. Then for Christmas there are aprons, angels, tree ornaments, stockings, etc… Yes, there are toys for dogs too!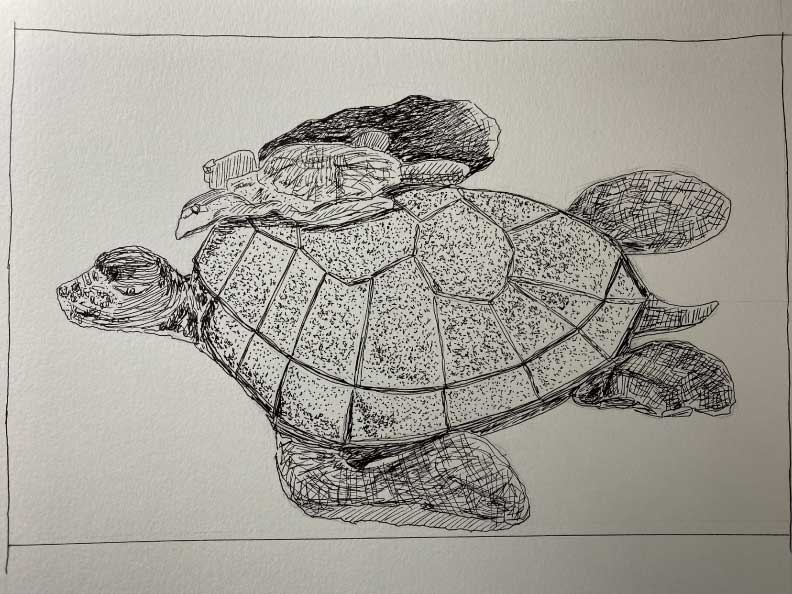 Pen and Ink Sketch by Evy Okerstrom, "
Momma Sea Turtle with Baby"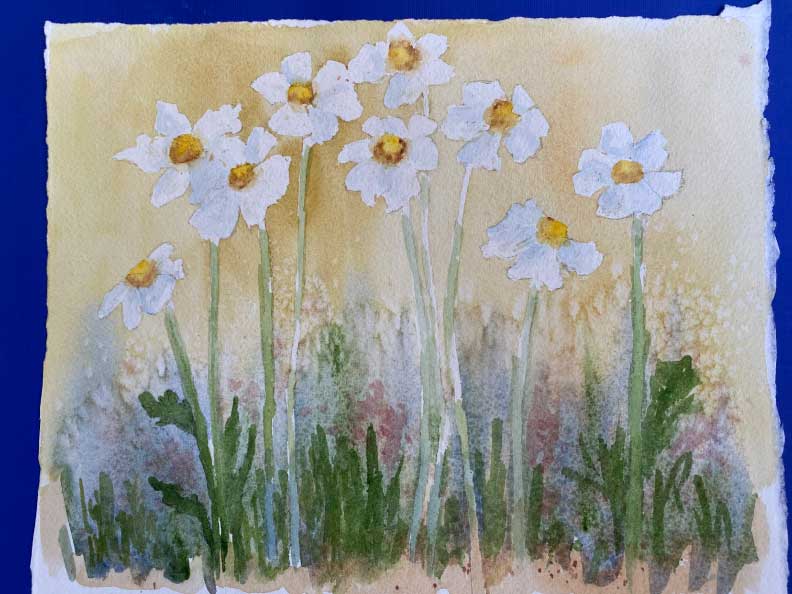 Watercolor Wash by Evy Okerstrom,
"Daisies"