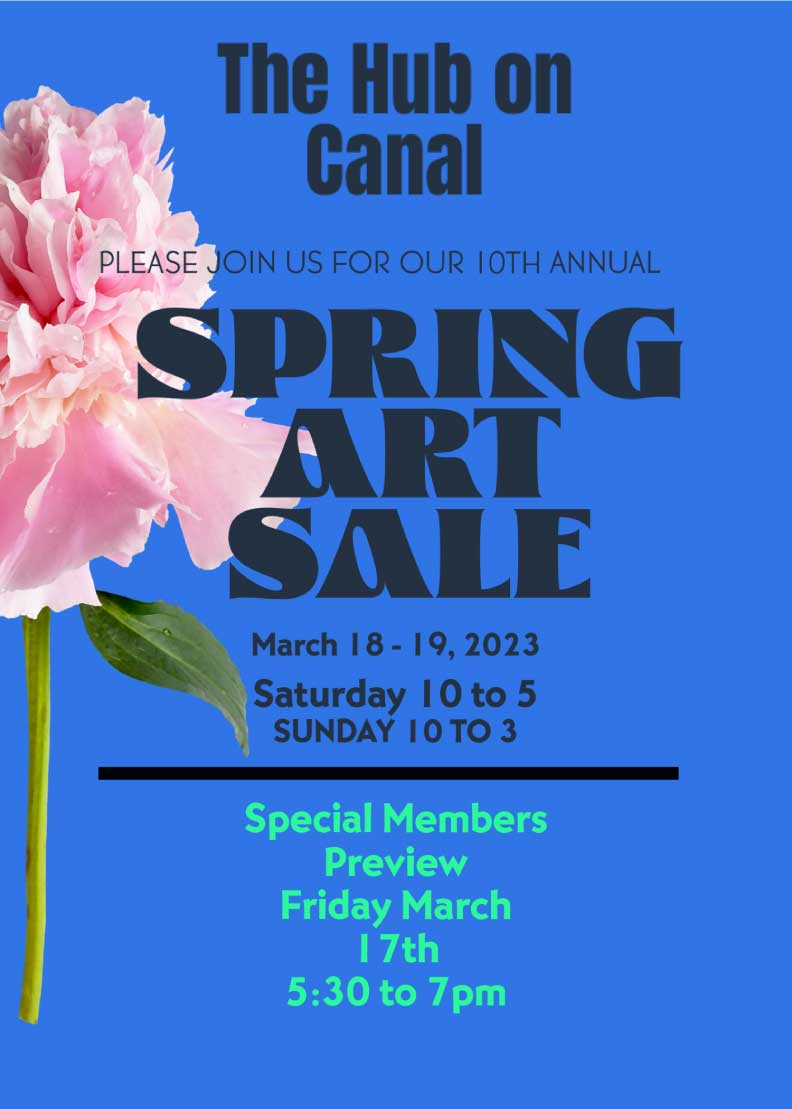 Welcome back readers!  The days of warmer weather are increasing, but we still have cool nights.  I am seeing more people in shorts so that is a good sign that spring is really here! Art shows and classes are in full swing this month.  The Artists' Workshop of New Smyrna Beach will be having their Annual Members Show. I am giving out an award, read below.  Also, The Hub on Canal will have their Annual Spring Art Sale.  I will have new classes. Important Dates for March:
The Artists' Workshop Studios are having their 65th Annual Members Show, March 6 – 30, 2023.  Monday thru Friday, visitors will find the members artwork in each studio. On Sunday, March 12, 2023, there will be a Jazz Brunch and Awards Presentation Ceremony. The Workshop will open at 11 am.  Artists' Workshop is located at 540 Barracuda Blvd, New Smyrna Beach, FL 32169. Note: I am entering my collage of Aunt Lennie's home in Maine in the show.
A Special Note: This year I have chosen to honor my Mother, Joanne Reitzel's Memory with an Award for the best "Pen & Ink with Watercolor drawing or painting".  I think she would be pleased and smiling.  This was her favorite way of drawing, and she was an influence on not only me, but my brother Nic3 who is now teaching his Grandson, Nic4 how to draw.
The Hub on Canal will have their 10th Annual Spring Art Sale Saturday March 18, 10 – 5, and Sunday, March 19, 10 – 3.  They will have a Members Preview, Friday, March 17 from 5:30 to 7:00 pm.  I will have my artwork in the sale!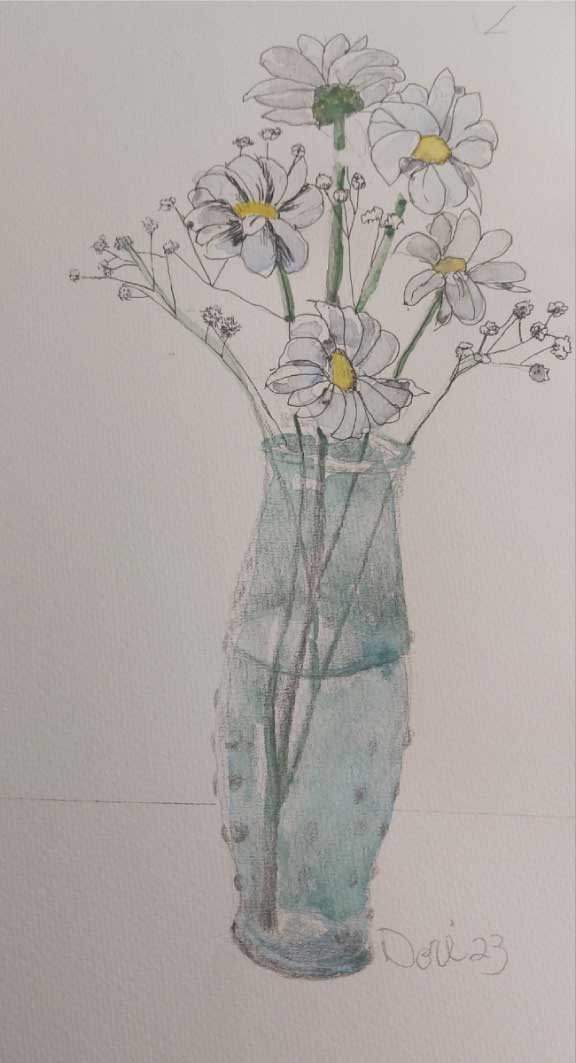 "Vase of Flowers" by Dori Delorey
My Sketching with Watercolor, Pen & Ink Classes at the Hub on Canal;
A new 4 week series starts on March 2, 9, 16 and 23. Thursday 12:30 to 3:30 pm. Cost $25 per class or $100 for the series. I have openings; contact me at eokerstrom22@gmail.com for questions or supplies.
My thought of the Day: from a lecture on climate change by Eric Blinman, Santa Fe Archaeologist, four lessons from the people who relied on corn and rain: "Cultural expectations are abandoned with difficulty; people try to persist until too late; social conflict and breakdown make the economy worse; and migration is the ultimate solution to climate change".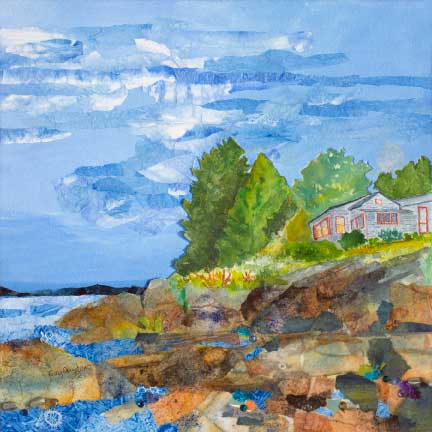 "Lennie's Home on Blue Hill Bay",
Collage on 12″ x 12″ canvas, Not for Sale
However cards can be purchased for $4/each