April 2021 Art News from Evy Okerstrom
Happy Spring!, and thank you for taking the time to read my "Art News." In March, my class went back to the basics. We reviewed composition and now are working on value. The word value is how light or dark a color is. Some colors reflect light and thus appear lighter in color. Other colors absorb light and appear darker in color. Looking at the colors and determining what their values are can be confusing because of the many textures and variations of colors. When I am researching and preparing to paint, I often find it easier to understand the value patterns or tones, if they are in black and white.
For example, I have a some photographs taken by my niece, Celeste Fay. She is a Civil Engineer and hydro specialist in Central Massachusetts, and enjoys taking pictures of the old mills and waterways scattered around where she works.
Her main interest is to record and save these images for others to enjoy. Here are some black and white photos and some color ones too. She has captured the shapes of the subjects beautifully. She has shared these with me because she knows I am interested in art. I will save them in my Guest Gallery for you to look at. She also displays her photographs on instagram and can be found at @hydrolady2. These are great examples of value studies. Thank you Celeste for sharing!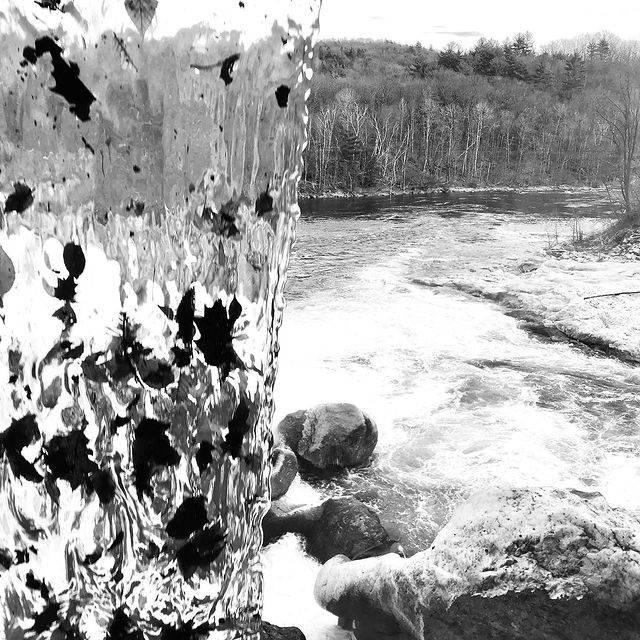 "Leaves in water"
by Celeste Fay.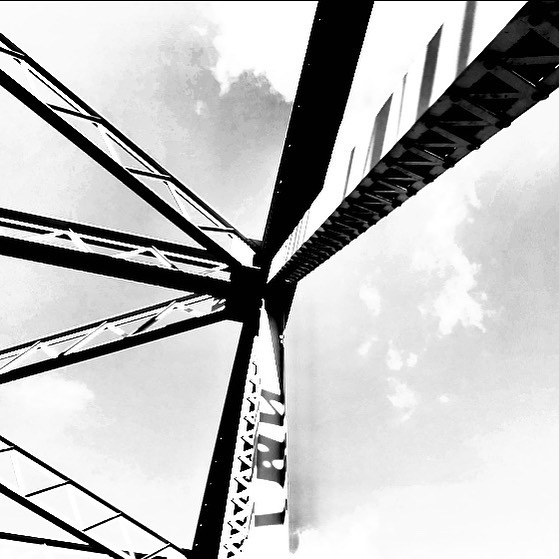 "Metal framework in abstract form"
by Celeste Fay.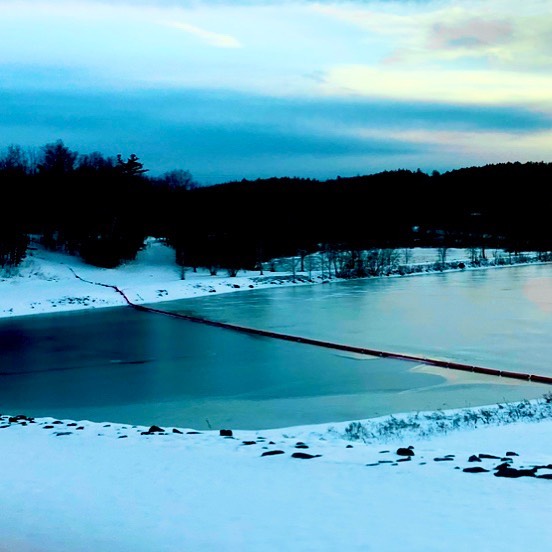 " Dam site with snow"
by Celeste Fay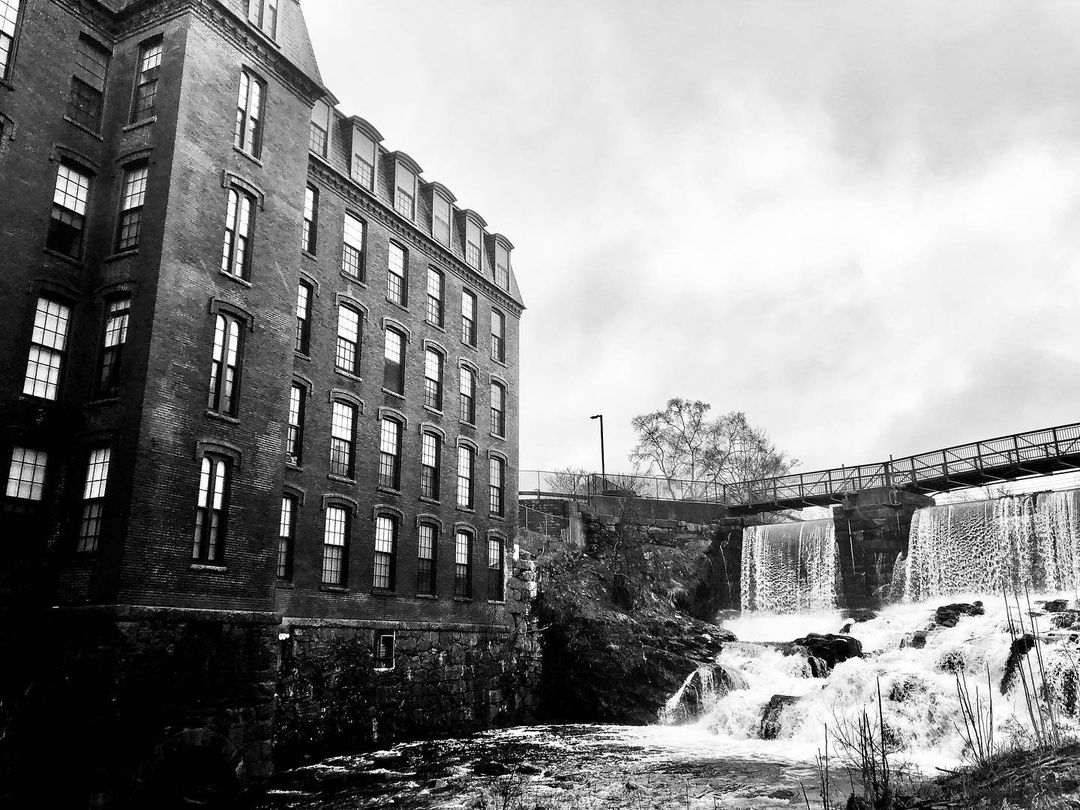 "Old Mill and dam"
by Celeste Fay.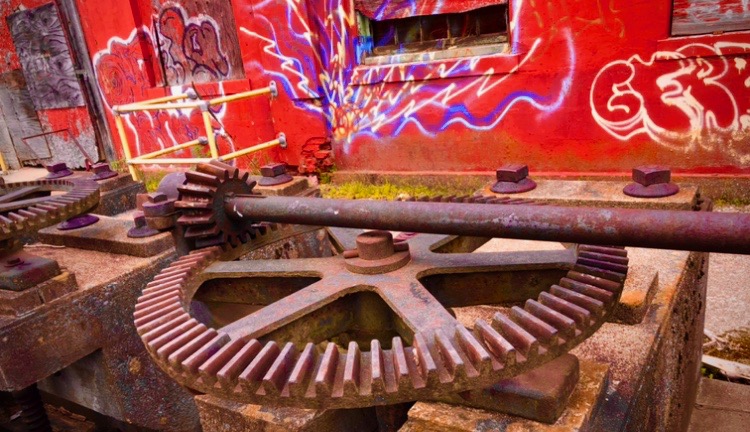 "Wheel and graffiti "
by Celeste Fay.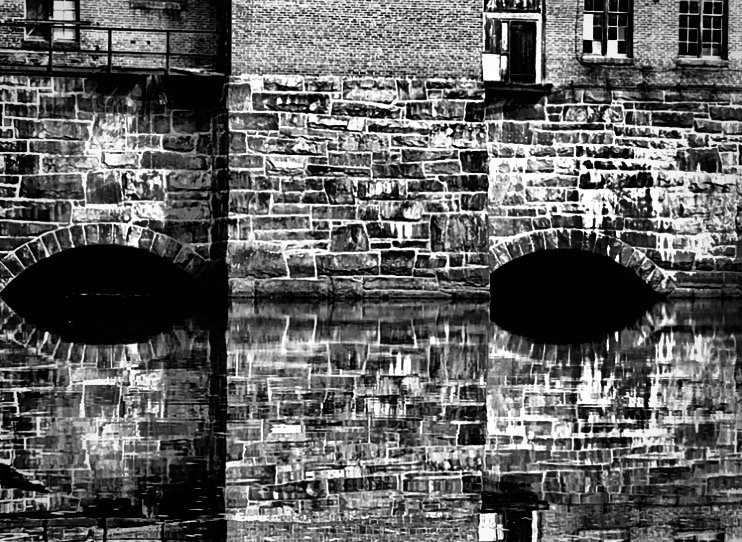 "Building Reflections in water"
by Celeste Fay
Trinity Lutheran Church
There was one significant event that happened in March. The Fellowship Hall at Trinity Lutheran Church in New Smyrna Beach reopened after being closed due to Covid. The Hall is one of the Artists' Workshop of New Smyrna Beach, Community Galleries, and part of the church's Christian Education ministry. I am in the process of putting together new artwork to hang there. I am very excited about this after a year of being closed! I will keep you posted.
Here is my schedule for April. Save these dates:
April 1, 2021 at the Hub on Canal; I have a new display set up on my wall. Please stop by and enjoy. Also, have some cards for Easter and Mothers Day.
Saturday, April 3rd, 2021 "Blossoming" opening reception at Arts on Granada, 5 pm to 8 pm. Florida Women's Art Association. The gallery is located at 67 West Granada Blvd., Ormond Beach, FL 32174. We will have a harpist playing. I think this is going to be a good show. See you there!
Thursday, April 8th, 2021 "Sketching with Watercolor, Pen and Ink"; at the Hub. 11 a.m. to 2 p.m. A new 4 week series begins. I am limited to 8 students. Contact me if you are interested at eokerstrom22@gmail.com
Here is my thought of the day, which is from "Tonal Values, how to see them, how to paint them" by Angela Gair. "If all this sounds like hard work – it is. But as any artist will tell you, painstaking observation is as vital to successful picture-making as the knowledge of practical techniques. Added to which, the discovery and understanding of what makes a thing tick is always a rewarding and exciting experience in itself."